This isn't going to be your typical review, so straight off, let me apologize for that. But, after seeing some amazing garments posted by a friend on Facebook, and deciding to treat myself to what looks like breathtaking clothes-- I tried placing an order with HolyClothing...and kept trying...and emailed... and tried some more... and was told, in a nutshell that I'm doing something wrong, my credit card company doesn't allow international orders, and that the problem NO WAY is with their computer.
No I didn't make the image smaller either. The body of the email was
regular, standard 12point arial font. This is how it was signed.
Then I thought-- but the company says on their site they're in Niagra NY. How can it be an international order? Then I looked at the eensy weensy signature at the bottom of the email correspondence-- and saw that the name doesn't sound like it's from Niagra New York. And, I kid you not, the email font was in normal 12 point but the signature was in 6 or 8 point-- and in light, almost grey coloring.
Could the company, despite claiming in the general information about each garment that everything is "Ethically Handmade in India," be trying to polish over that indeed their items aren't made in the US? Then I scouted online and came up with broken links to supposed photos from inside their factory. There's lots of good talk about where the stuff is made and how, but where's the proof. It all reminds me of the changeover between High Fructose Corn Syrup and Corn Sugar. Before it was a toxic chemical, and now it's Natural. Really?
So, since Boonyavee the Customer Service Rep of unknown origin and undiscovered gender, won't help me remedy the whole fact that I can't seem to throw my money at them-- and since their Facebook updater, most likely the same dude or dudette, responds to my questions about where the stuff is made in India by saying "Ethically Handmade in India by HolyClothing".... I've decided to write an open letter to Janice Kay, founder & owner of HolyClothing. I'm mailing it the old fashioned way & posting it to Green & Growing as well.
I'm writing this letter to you because as the owner and founder of HolyClothing, you should have more of an appreciation of how your business may be affected than your customer service representative, Boonyavee, with whom I've been corresponding with.
I heard about your company a few days ago from Facebook. I fell in love with the designs and immediately tried to place an order. The order was rejected, citing the following error:
"

PayPal gateway has rejected request. This transaction cannot be processed (#15005: Processor Decline)."
Sine then, I've tried no less than 5 times to place orders-- using different credit cards, different browsers, different computers-- and I keep getting my order rejected. I've contacted your customer service people, and Boonyavee has been the only one to respond, with variations on telling me the problem is with how I'm trying to order, and not with your systems since daily, you as a company receive hundreds of orders. I was sent direct payment links, but to no avail. The order is being rejected and according to my credit card company:
there should be no reason for this on my end
.
Now, in the last email, I was told that it's either because my credit card company won't allow an international order, or that I'm just not understanding the intricacies of placing an online order because there cannot possibly be anything wrong with your checkout service. My credit card company allows international purchases. I make them all the time. I'm an online vendor myself, so I understand how to place –and receive-- an order online.
And yet, on your Facebook page, when I initially posted the problem, I was told that this has happened before and it "usually sorts itself out."
So, as the company owner, I'd like to ask you to look into this problem since you're the one losing money when you get other customers having the same issue. It doesn't matter that you get hundreds of orders-- it's the ones that you lose that you should be concerned with, especially if there's some computer glitch.
I also am writing to ask you another question-- why aren't you manufacturing your beautiful garments ethically right here in the United States? I see that your factory moved in 2006 to India, but there's no information about where. You claim on your Facebook page that workers are adults, get paid fair wages, get tea breaks, and work in clean environments-- yet there's no substantial pictures of the factory conditions. There's no location of the factory itself or even information about what city it's located in. Can I assume your customer service personnel are also in India as well? And ditto for the people updating your Facebook page?
So, why can't this be done in the US where we have so many skilled workers-- and garment workers specifically-- in need of fair wages, or any wages at all? Perhaps if you had your company located in the United States then perhaps there wouldn't be any nonsense with your checkout process. I wouldn't mind paying more for a beautifully crafted garment
if it was made in the U.S.A.
I had wanted to write a review of your garments because looking at them, I was very much taken. Not only with the style, but it's appealing to find a company that specializes in normally sized women. The idea of handmade garments made for me – and from the images, made beautifully-- is why I kept trying to place my order.
If your company decided to create ethically made garments in India to show other companies that that's the way to manufacture, then showcase that. Other companies, like the Blessing Basket Project, make a point of having their items handmade in poverty stricken countries like Ghana and Bangladesh. They employ women and guarantee that their workers receive high wages for their quality merchandise. They, as a company, also give back to the communities where their products are made. So, instead of simply give the tag line that I just this moment got from whoever updates your Facebook page, "
Ethically Handmade in India by HolyClothing" when I asked where your factory is in India-- showcase it.
Unless it's not something to be showcased. Unless "Ethically Handmade is just another label like "Natural," "Green," or "Free Range." When you have a product that you're proud of, you should also be proud to share how that product is made instead of give customers the "Because we say so" motto. Look to companies like the Blessing Basket Project and Mountain Rose Herbs as models. They are successful and truly understand the meaning of Ethically Crafted.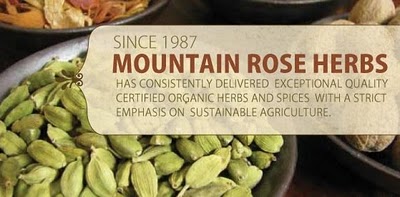 If you're products are made ethically, and if you can remedy your system problems, then I would gladly give you my money. Your designs are unique and your prices more than reasonable. I'm frustrated more because finally, after years of picking up blouses or skirts piecemeal from places that charge inflated prices because--(as I have been told, making garments for bigger women requires using more fabric, so you have to pay extra)-- I found a place that fits my size, my taste, and my pocketbook. And, if you do what you say you do and create a safe, clean, healthy, and financially secure working environment for adult workers in an otherwise exploitative area to work, then you also fit my overall world view.
Unfortunately because of a system problem and a customer service representative who doesn't want to look into the problem further, I can't give you my business-- hence this letter.
I'm posting this letter to my own Facebook page, as well as on my blog. Should you care to have a different image of your company publicized, fix the problem and share the info on the manufacturing. Then perhaps I can actually order the items and review the quality of the garments.